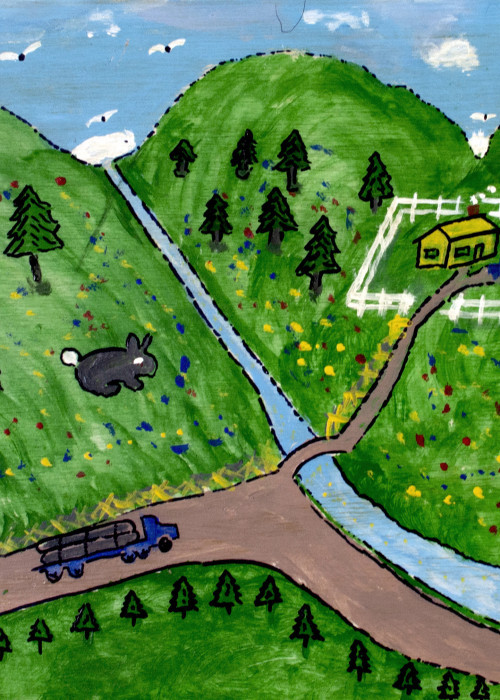 September 2023 - January 2024
01

Poppa Wilson: A Folk Art Story

After beginning his career as an artist at the age of 81, Poppa Wilson made thousands of artworks. Based in Vineland, his folk art reflects his life in rural southern Ontario. Stories, both true and imagined, are captured in vibrant hues and bold brushstrokes.

Having rarely visited art galleries or taken any lessons, his happy colourful scenes emerged from his unique point of view. Self-taught and entirely instinctual, Poppa's art has a language of it's own.