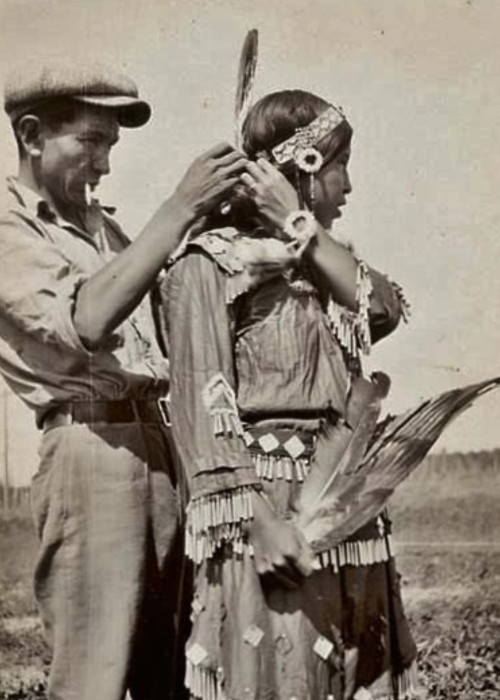 April 2023 - July 23 2023
01

Ziibaaska'iganagooday

Ziibaaska'iganagooday, commonly known as the jingle dress, is a prayer dress that has a rich history dating back to the early 1900s among the Ojibwe (Anishinaabeg) people. The dress was created as a form of healing dance, believed to restore the health of the wearer or others through the sound of the metal cones attached to it. Today, the dress and dance has spread across Turtle Island, the Jingle Dress Dance has become a popular competeition grouping at powwows. The jingle dress dance continues to hold deep significance, representing spirituality, healing, and pride.