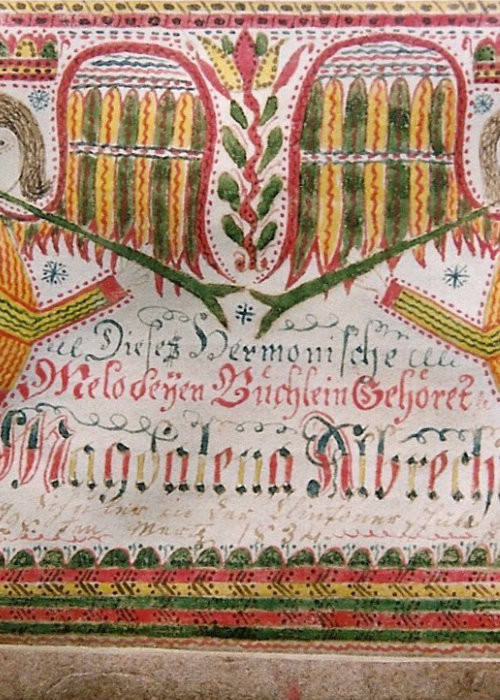 Create Your Own Masterpiece
01

Fraktur Folk Art

Fraktur is an art tradition related to the history of illustrated manuscripts, which thrived in Canada from 1750-1850. The development of fraktur in North America is associated with German Mennonite settlers. Known specimens of Canadian fraktur are comparatively rare - in all, there may be fewer than 500 examples, over 30 of which are in the collection of the Lincoln Museum.

Guests will be guided through the exhibition then, using mixed-media methods, they will create a fraktur-inspired watercolour composition. Using artist-grade materials, participants will practice a variety of watercolour techniques and explore the tradition of Fraktur Folk Art.
Booking Information
Minimum number of participants: 6
Maximum number of participants: 20
Cost: $20/person
Length: 2 hours
Age: Adult Learners
Fraktur is only available to book in the museum, and is not available for outreach visits.